My most recent post, A Range of Mental States, was not appropriate for April 1st, and this next post is not suitable for Flickr Friday the 13th. I liked the photo anyway.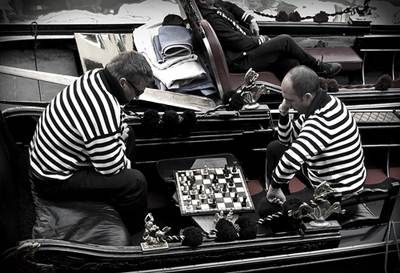 Gondoliers Playing Chess © Flickr user mswern under Creative Commons.
The tags mentioned Venice, Italy, in case you hadn't figured it out.