For this vacation edition of Top eBay Chess Items by Price, I chose an item titled 'A Hand Made Glass Chess Set "Drink Stirrers Set"'. Pictured below, it sold for US $950.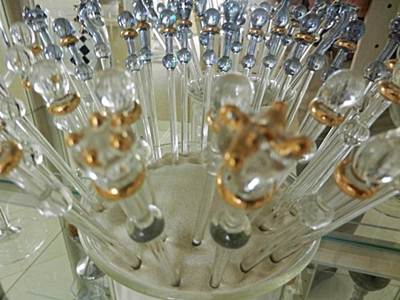 The description added
The set was hand made in Romania and is drink stirrers, one side is blue accents the other gold accents. The set comes with the hand made large glass bowl to display the set. Sand is included. All in mint condition. One of a kind!
Why the sand? I'll give it some thought when I get back to the beach.