After writing my previous post, Early Influences, I got whacked with a bout of nostalgia and set off browsing through old copies of Chess Life. How to turn that into another post? Like this.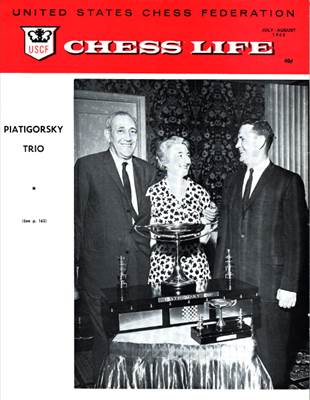 Chess Life, July - August 1963
The introduction explained,
Not since New York 1924 has there been an international chess event in the United States comparable to the recently concluded Piatigorsky Cup tournament in Los Angeles. This month's CHESS LIFE cover features the three people most responsible for the staging of the great event: world-renowned cellist Gregor Piatigorsky, his wife Jacqueline, and FIDE Vice President Jerry Spann.
This was followed by seven pages on the event.