The piece I featured in Chess Comics No.5: Mad About Chess? wasn't the only chess related drawing in Mad Magazine, September 1958. One of the four articles in the 'Don Martin Department' was 'The Chess Game' (p.23). Rather than copy the entire page, I split it into frames to create an animated GIF.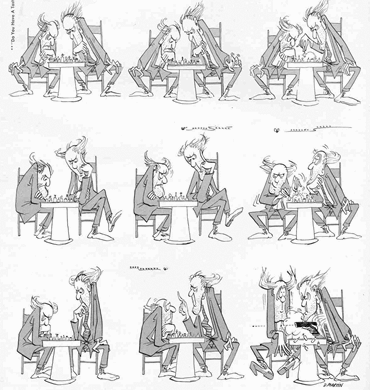 'The Chess Game' by Don Martin
After splitting the original cartoon, I used the web site Free Online Animated GIF Maker - Make A GIF Easily to create the final composite image. It's far from perfect, but I think it still works.