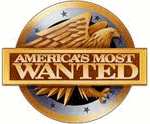 While preparing the previous post in this 'Chess in School' series, The First of the USCF Supernationals, I tried to discover what had become of the winners of that 1997 event. This led me to a name that is infamously associated with the scholastic movement: Robert M. Snyder.
Years ago, when writing for About.com, I was contacted by Snyder to review his series of 'Chess for Juniors' books. That email correspondence was lost when my PC failed later, but it was no more noteworthy than similar correspondence I had with many other chess authors. That review lives on thanks to Archive.org: Book reviews : 'Chess for Juniors' series by Robert M. Snyder.
(February 2005) If you look at the list of current chess bestsellers at Amazon.com, you can't help but notice that two books by the same author rank first (Chess for Juniors by Robert M. Snyder) and third (Unbeatable Chess Lessons for Juniors). Only the perennial favorite Bobby Fischer Teaches Chess, first published in 1966, prevents Snyder from capturing the top two spots.
Nearly two years later, after requests from parents demanding that I remove the review and after consultation with my editorial supervisor, I posted a followup: Elsewhere on the Web : A Cautionary Chess Tale.
During the first week of January, a top-selling chess author pleaded guilty to one count of sexual assault on a child and one count of unlawful sexual contact. Robert Snyder, 52, a resident of Fort Collins, Colorado, was the owner of the Chess for Juniors club and the author of the popular book 'Chess for Juniors' and its sequels. The former chess teacher had been accused of sexually assaulting several of his students.
This was not the end of Snyder's legal troubles. In Robert Michael Snyder, Wikipedia informs,
Snyder has been arrested and convicted for multiple sexual assaults involving children dating back to 1983. He was featured on America's Most Wanted after fleeing Colorado while still on supervised probation in 2008. He was found in Belize, and on March 30, 2010 after pleading guilty was given an open (up to life) sentence.
If the Snyder affair was an isolated case, I would leave it alone, but similar stories surface regularly enough that the subject can't be ignored. Sexual predators are often cunning people, making scholastic chess their natural target for two reasons.