The caption said,
The Sydney skyline planned for 2050. The biggest concern is that the now so prominent Opera House will drop out of the skyline.
That's the biggest concern?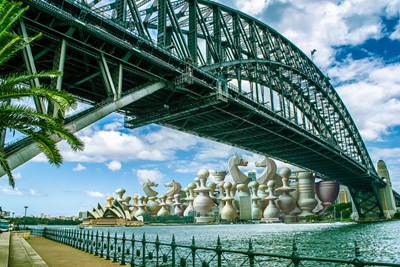 Sydnew © Flickr user Guido Veltmaat under Creative Commons.
This artist's vision of the future brings to mind 'A Rook Lighthouse For Bobby' and Chess City, Dubai.