The caption said, 'A game of chess among friends - me, myself, and I.'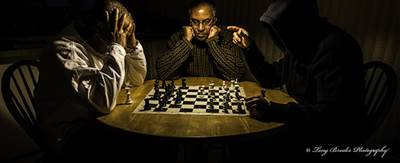 Your Move © Flickr user yeahbouyee under Creative Commons.
Trick photos with the same person playing both sides of the chessboard have been common since the 19th century. This is the first photo I can remember with that person also spectating.