Nine months after the previous Yahoo story, A Cheating Yahoo (July 2019), I thought we had seen the last of the series about chess in the mainstream news. Out of the blue, mixed in with four coronavirus stories and one 'war with Iran' speculation, was: 'World renowned chess master dies at 33'.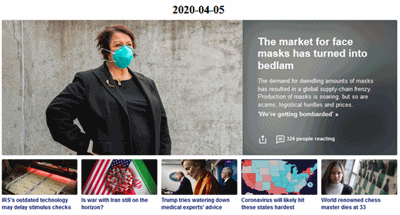 From Dylan Loeb McClain of The New York Times:-
2020-04-04: Arianne Caoili, Chess Master, Is Dead at 33 (yahoo.com) • 'Arianne Caoili, a chess master and a prominent figure both in the chess world and in Armenia, where she lived, died Monday in Yerevan, the country's capital. She was 33. Her husband, Levon Aronian, a grandmaster ranked No. 7 in the world, announced her death on Twitter. Caoili died two weeks after being seriously injured in a car crash.'
On that sad start to a sad month, I offer heart-felt condolences to the genial Armenian GM. He and his wife Arianne were by far the most charismatic of the many chess playing couples -- beacons of light.
I intended to use this post to write about how online chess is prospering during the coronavirus lockdown, but it hardly seems appropriate. I'll come back to that topic another time.