Returning from vacation, what better way to get back to blogging than an unusual photo of the world's current no.1 & 2 chess players?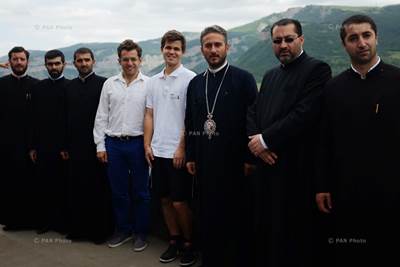 Chess grandmasters Magnus Carlsen and Levon Aronian play simul on 10 boards with monks and residents of Tatev © Flickr user PAN Photo under Creative Commons.
It's a pity the photographer had to ruin the published copy with '© PAN Photo' written five times on the image. Is he worried that people would crop it out?