This year will see the 25th anniversary of the second (and last) PCA title match, 1995 Kasparov - Anand, New York.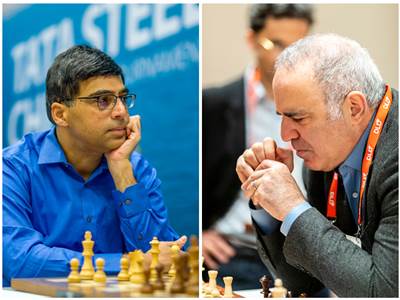 Left: Tata 2020 - Round 7 © Flickr user Frans Peeters under Creative Commons • Right: DLD Munich 20 © Flickr user Hubert Burda Media under Creative Commons.
The fellow on the left recently celebrated his 50th birthday: Anand: 'I Hope People Get To Know Me A Bit Better' (chess.com; 11 December 2019). A month later, the fellow on the right was participating in a conference:-
Garry Kasparov (Avast) playing multiple games of chess at the DLD Munich conference 2020, Europe's big innovation conference, Alte Kongresshalle, Munich, 19 January 2020.
Their stories never get old.