As far as I can tell, stock chess photos are mainly used to illustrate articles that have nothing to do with chess, except through an indirect reference. 'To avoid checkmating your budget, ...', stuff like that.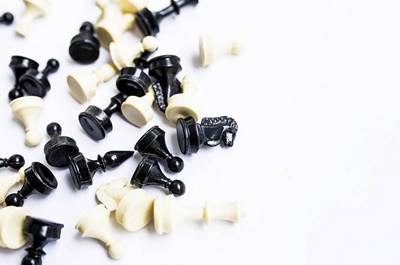 Close up of knight chess figure on white background © Flickr user Marco Verch under Creative Commons.
The description said,
Stock Photos / Fotos Download • Please leave a comment and add my picture to your favourites • Thanks and greetings from Cologne, Germany
The photographer also added a comment that showed more stock photos, some of them having nothing to do with chess. I added the photo to my favorites, but decided against leaving a comment. When I first started this Flickr series, I routinely added a comment to the original photo with a link to my post. I can't remember why I stopped.