In last month's post, Chess Obsessed, where I featured a photo from the movie 'Brainwashed' (1961), I noted,
Back to that 'Chess in the Movies' page, I created it sometime around 2005. It might be worthwhile to survey images I've collected since then and, if I have enough examples, add another sub-page on the same topic.
While I'm sorting through those other images, here are four more from 'Brainwashed'.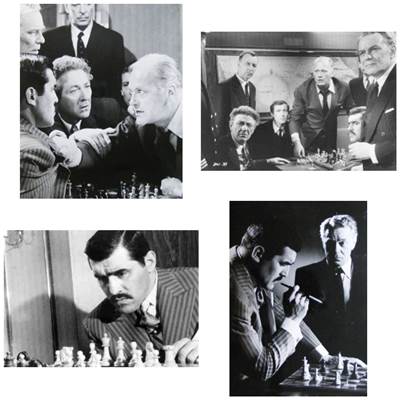 The actor Curt Jurgens, the character in the 'Chess Obsessed' photo, is seen in both photos in the top row. The actor in the bottom row, who is seen in all four photos, is Mario Adorf.