In the world of AI, Trump plays chess.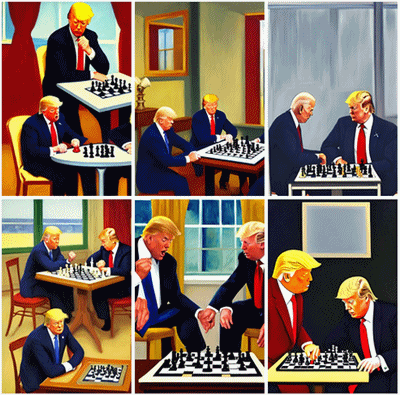 Upper left: Donald Trump, Ai Generated Art, Public Domain © Flickr user Ben Longstroth under Creative Commons.

The description simply expanded on the title:-
Images of Donald Trump generated by Artificial Intelligence. Licensed as CC0, public domain, free to use for any purpose.
And, yes, in the image on the upper right Trump is playing Biden. Trump is still insisting that he won. For an earlier post on this blog about president no.45, see A Chess Allegory (November 2016).