Titled: 'Don't Mess with the Chess Queen'; subtitled: 'Outfit - Vita's Boudoir - Chess Queen For the Month Of Games Event'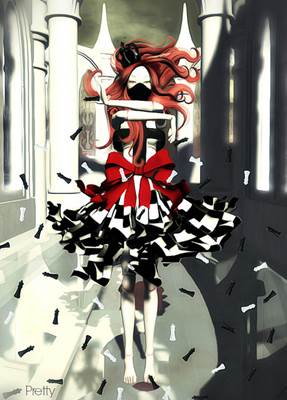 Dont Mess With The Chess Queen © Flickr user Pretty Parkin under Creative Commons.
The Flickr page notes, 'This photo is in 10 groups', most of them having something to do with Second Life. The Facebook page, Vita's Boudoir, says, 'Virtual clothing builds for Second Life avatars'.