Of the 400 chess images I collected from eBay this past year, a handful were suitable for the blog's annual Christmas post. The caption, stuffed with search keywords, gives all of the info I have on the card.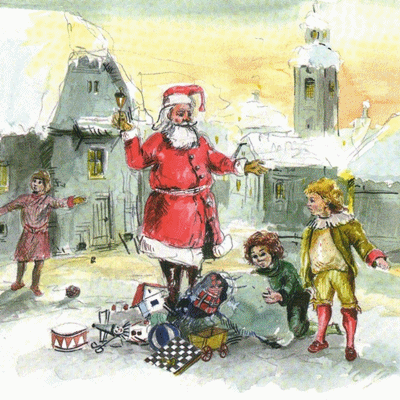 'Santa Claus on the Village Square with Children and Presents, Chess, Christmas, Postcard. Unused.'
Add this cropped image to the gallery of Christmas cards seen last year in Merry Christmas 2017!