Chess is so popular in Armenia that the title of this photo, 'Chess School Yerevan', doesn't tell us much. Yerevan is the capital of Armenia.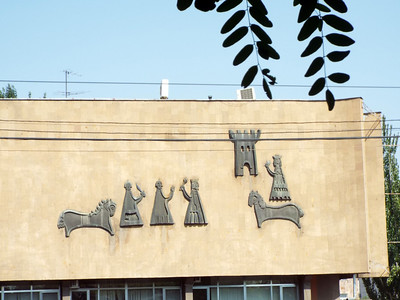 The Chess School Yerevan © Flickr user mcfarlandmo under Creative Commons.
Thanks to Google I found a similar photo on Wikipedia's page Tigran Petrosian Chess House. The page starts,
Tigran Petrosian Chess House, officially the Central House of Chess-player named after Tigran Petrosian, is the center of the sport of chess in Yerevan, Armenia. It was opened in 1970. In 1984, it was renamed after the former world chess champion Tigran Petrosian.
The same photo is on another Wikipedia page Chess in Armenia. Since I've already referenced that page in Armenian Candidates (March 2016), specifically for 'Teaching of chess in schools', I'll stop here.